A few words about us
WHAT WE SELL
On our website you can buy music without vocals for those who want to sing themselves. The easiest way to pay is with Klarna, Swish or card, and after completing the purchase, you can download your songs directly from our website. You will also receive an email with a link where you can download your MP3 files which you can then play on your computer, transfer to your phone, burn to a music CD or use as any MP3 file. Our customers are soloists, troubadours, music teachers, TV, radio, travel companies, participants in auditions, talent hunts and more.
The versions we have are all up in the shop. Many are available in two versions, some only with choirs or instrumentals.
OUR BACKGROUND
| | |
| --- | --- |
| Singback was formed in 2002 under the name Svenska Karaokefabriken AB. Then we produced background music and karaoke records in Swedish. The demand for Swedish material of good quality was great and the karaoke products that were available were of poor quality. Since then, we have seen that the interest in singing is growing all the time. In 2009 the karaoke business was sold and we chose to focus solely on background music. | |
OTHER SERVICES
In addition to ready-made music backgrounds, Singback.se can offer various services to you who deal with music:
- Background music
- The medley
You can order professionally recorded music backgrounds through us. Our skills range from dance bands to hard rock and we have a wide network of contacts where we bring in musicians as needed. Expect a cost of SEK 1,000-3,000. Contact us for a price on the song you are looking for!

We can also help with, among other things:
- Advertising jingles
- Customized music for your company
- Sound effects

Do you produce background music that you want to sell here?
Contact us for a collaboration proposal!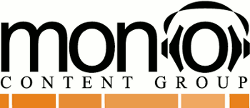 Singback.se is owned and operated by Mono Content Group AB, which in addition to Singback.se also operates Myntrör.se and Mylar.se
We have been selling online since 2002. Our goal is to create niche shops with a narrow but deep selection.
We deliver over 4,000 orders per year and are growing all the time.